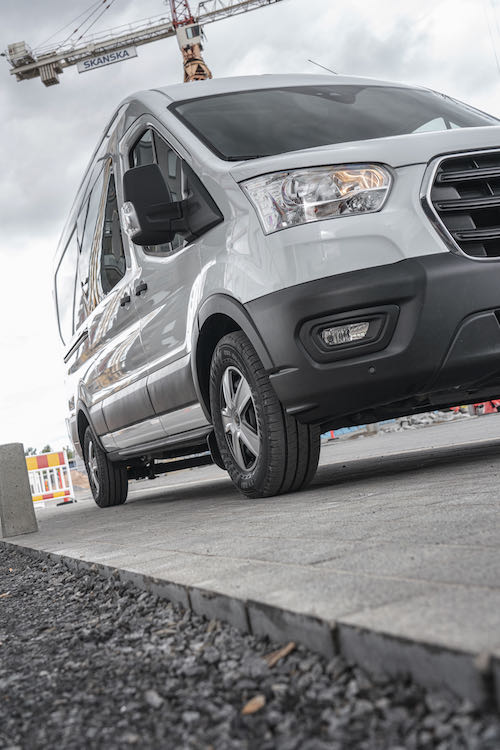 If you plan to invest in a set of SUV all-season tyres for your vehicle before the winter, you might wonder if they can be used in the summer. The same features that provide excellent grip for your SUV in the winter will also allow excellent handling and grip on dry surfaces as well as rugged terrain. They use a "season sense concept", which combines the use of rubber compound with precise tread and sipe design to give you a versatile performance for all-year-round use. They become the preferred tyres when you live in areas with unpredictable weather, as no weather will stop you from driving.
The main difference between all-season and summer tyres is that the all-season tyres are approved for winter use and have the "three-peak mountain snowflake symbol", signifying that they have passed the tests to be approved. This in comparison to summer tyres, where this is not the case. This is because the all-season tyres are basically a mix of winter tyres and summer tyres, whereas a summer tyre can be used during the three warm seasons. The warm seasons requires tyres that can prevent hydroplaning. This is because during the warm months when it rains, you have a very high risk for hydroplaning, which is actually the biggest reason for accidents during the summer months.
The Nokian Seasonproof SUV tyres are new all-season tyres specially made for SUVs, which can maintain driving comfort while ensuring responsiveness and excellent grip on snow and dry or wet summer roads. They have added snow claws and grip boosters to the tread; driving on snow and ice won't be a problem. This tyre also assures that it performs equally well on dry surfaces. These tyres also prevent aquaplaning due to their optimized water flow through the grooves and sipes, something really important for summer rains and when the snow melts in the spring. These tyres are also recommended for use on electric or hybrid SUVs. The silica rubber compound provides both strength and durability, so you don't have to worry even if you drive long distances.
Tyres like the Nokian Weatherproof SUV offer excellent grip and handling on both summer and winter roads allowing you to remain safe and protected from hydroplaning. SUV all-season tyres are able to give durability in all different weather throughout the year, including summer, while preventing slush and aquaplaning. They allow for a tailored centre area to create grip on snowy and wet roads. They also use centre block channelling to prevent both slush and aquaplaning from occurring. These make them an ideal choice for when you need to drive safely all year round.
Both the Nokian Seasonproof SUV and the Nokian Weatherproof SUV have aramid-reinforced sidewalls to protect the tyres from side impacts and rough roads. It becomes important both when you are trying to park and when you hit potholes; it will make your SUV tyres more durable.
For more information regarding all-season tyres, visit: https://www.nokiantyres.com/