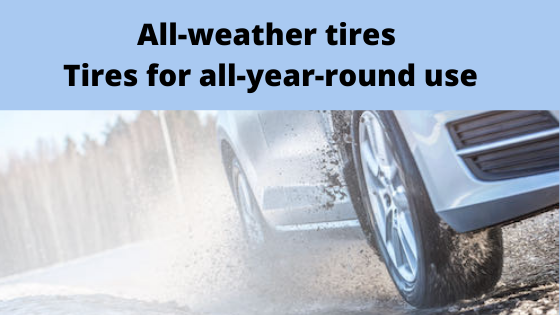 As with any tire selection process, it depends on what vehicle you have and how you use it. This is what makes the selection process a bit challenging. There is also a whole range of tires available for each of the most common use cases. Even though most people buy an SUV, they will still use it as a standard passenger car. However, this doesn't necessarily apply to all drivers. This is why you need to be specific when you select tires.
Do you mainly drive on or off-road? Most people will drive either in the city or on highways. A lot of people that own an AUV nowadays will never drive it off-road. If you do plan to drive it off-road, you will need to have tires designed for this so that they are durable enough to handle that. You don't want to have tire problems as soon as you try to drive off-road. You then have to decide if you need SUV all-season tires, SUV winter tires, or SUV all-weather tires. You might even manage with SUV all-weather tires for all-year-round use.
Do you need to have aramid-reinforced sidewalls of the tires?  This is great to protect your tires from sharp rocks when driving off-road, but they also protect your tires from hitting curbs in city driving, so it can be helpful to have even when you are not off-road driving.
For more information regarding SUV tire selection, visit: https://www.nokiantires.com/