To be a business owner means wearing different hats, and getting pulled in different directions can get pretty overwhelming. One of the many goals of every entrepreneur is to expand their companies by achieving their goals. However, accomplishing such tasks can be daunting, especially for small businesses just beginning their journey towards growth. When the challenges become too tough to handle alone, it's time to hire a business coach.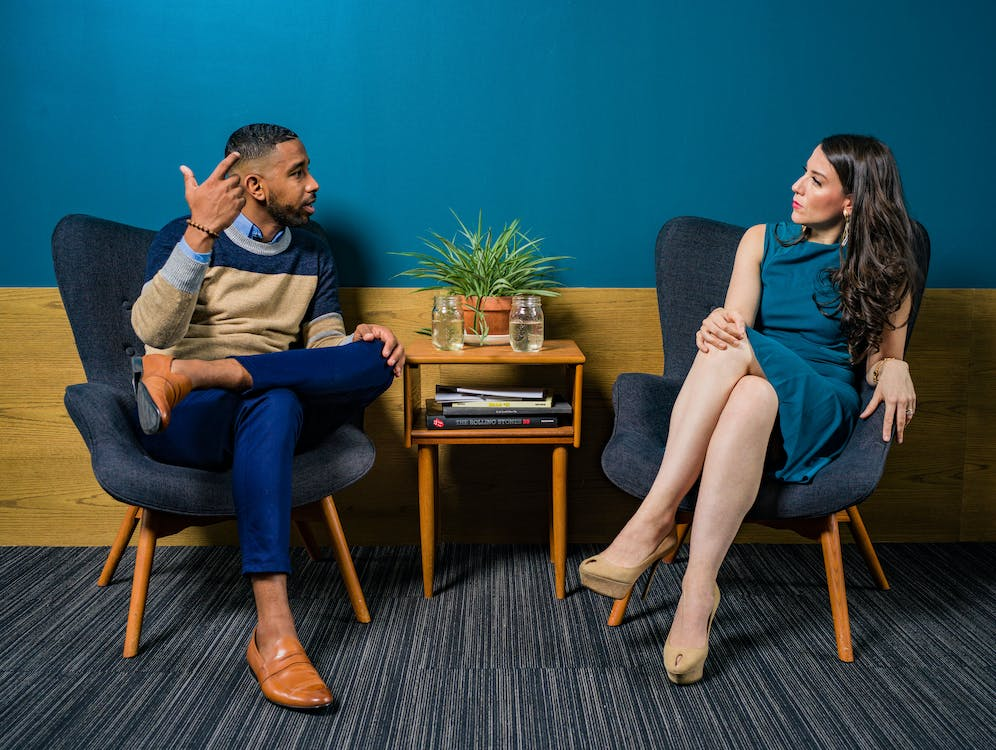 What Does A Business Coach Do?
Business coaches are knowledgeable professionals that can act as both trainers and mentors for entrepreneurs. They guide business owners in the right direction, train their skills, provide feedback, and offer tools necessary to achieve the goals of a business.
Hiring executive coaching to grow your small business will help your entrepreneurial endeavors. They'll open your eyes to new perspectives and introduce you to various approaches you never knew you needed.
If you're hesitant about the idea of business coaching services, we'll give you several convincing reasons why you must hire them.
Non-Biased Learning
It is a part of the entrepreneurial mind to recognize that there is plenty of room for improvement. Mistakes are part of learning affairs, but often there is a lack of proper objective feedback that should show you where you need to do better. A business coach will give you a much-needed outside opinion on your performance. They'll guide you to areas you haven't noticed or avoided and advise you on how to improve.
Challenge Your Existing Mindset
There are no better means to flourish than to run your ideas through a professional. Your ideas for the different operations of the business, such as marketing campaigns, leadership, and strategies, will come out more refined with a coach's help. Business coaches will provide constructive criticism and ask questions that will open your eyes to newer perspectives. Besides suggesting solutions, a good business coach will streamline what you've already established.
Enforce Accountability
Ever wonder why some things don't work out for your company?
It's a common mistake for enterprises to overlook the owner's practices. Negligence and mismanagement are often the most prominent issues concerning the growth of a business. Two heads are better than one – hiring a business coach will keep you on the right track and guide you in your journey to achieve company goals. Whether it's for remembering campaigns, managing employees, or choosing your priorities, business coaching programs will ensure that you also develop as an entrepreneur.
Offer Solutions For Growth
Small businesses struggle with building brand awareness and boosting a bigger customer base. The business landscape is dynamic; it's not uncommon for every organization to keep up with everchanging trends. If you're facing difficulty catching up or unsure how to enhance company performance, a business coach will show you the way. Experienced business coaches possess vast knowledge they can share with you. From unique digital marketing campaigns to effective sales strategies, a business coach will recommend solutions tailored to your specific needs.
Introduce New Networking Opportunities
One of the best benefits you could acquire from the services of a business coach is the chance to expand your connections. To help your company, business coaching programs will help you connect with like-minded professionals willing to share their insight with you.
Are you an entrepreneur who wants to see your personal and business goals align like constellations in the sky? Look no further! Visit Goldphire Inc. at their website https://goldphire.com/ and schedule a call now.